New Easy1Up Marketing System
I've lost track of how many automated marketing systems I've seen and joined over the last 22 years of being online.
Many of them claimed to be 'done for you', but really weren't.
Last summer, we endorsed a big ticket affiliate program called Easy1Up and added it to the 'Make' section within the member's area – it's still going strong.
At the time, Vertex Lead System was really the only turnkey system available out there to promote Easy1Up.
However, I recently switched to another system called Funnel X ROI, and the results have been much, much better compared to Vertex Lead System.
Funnel X ROI was created by David Dekel, a longtime leader I've known in the home business industry.
With the Funnel X ROI system, all you have to do is focus on getting visitors to your link (which is super easy when you use the vetted traffic resources I give you).
Then the system takes over and pretty much covers EVERYTHING else for you.
For newbies, the 'make money online' space can be confusing. A lot of people don't know what to do to get results. Others know WHAT to do, but don't know HOW to do it.
Fortunately, David has eliminated all that with Funnel X ROI. 
Because, when you become a Funnel X ROI member, David will hold your hand and walk you step-by-step on how to set everything up.
Nothing, and I mean nothing is left to chance.
Best of all, the system is completely free to use.
4 Top Reasons To Use Funnel X ROI
Here are 4 reasons I strongly endorse Funnel X ROI to any M4i member who's looking for a way to generate an extra $500 to $5,000 per week, working part-time from anywhere in the world:
#1: Automation
Question: How do you get people to pay you money without you actually being there?
Answer: By setting up and leveraging smart automation in your business, that's how. 
Cool thing is, Funnel X ROI is loaded with hundreds of behind-the-scenes automation rules, sequences and protocols that do all the heavy lifting for you. 
It's designed to systematically move a visitor from an interested prospect to a low ticket buyer, and then into a higher ticket buyer. 
The system automatically walks your visitors through the entire sales process for you. 
All you need to do is send visitors to your site. Which, again, is easy to do with my list of vetted traffic vendors.
#2: Great For Busy People That Are Short On Time
It takes more than 3,000 hours to build a system like Funnel X ROI from the ground up. 
It's also something that requires you to not only learn, but master things like copywriting, funnel building, sales, marketing, objection handling, autoresponders, and much more. 
The investment of time, money, energy and know-how required to build an automated income-generating machine like this is beyond what most aspiring online entrepreneurs are willing to invest. 
Most members I talk to only have 30 – 90 minutes they can carve out of their busy day to build an online business. 
Luckily that's all that's needed. Because with Funnel X ROI, David is handing you a turnkey business in a box on a silver platter. 
Not only that, but if you want to maximize your potential earnings, the system gives you the option of adding 4 additional streams of income right from the get-go.
So, you're able to jump right in and automatically multiply your earnings without doing any extra work.
#3: It Pays You 100% Instant Commissions
Over the years I've promoted many opportunities, products and services that either paid measly commissions, OR it took me at least a few weeks (or longer) to actually get paid.
However, with the Funnel X ROI system, whatever level you join at inside Easy1Up (the first of several built-in income streams), you get 100% of that money paid to you INSTANTLY. 
This makes it easy to scale and recoup your marketing costs. 
With Easy1Up, you earn at the level you come in at and below. So, if you want to make as much as you can, do whatever it takes to come in at the highest level possible (most people join at the $500 Vertex Elite or $1,000 Vertex Pro level).
#4: The System Follows Up & Closes Sales For You
People's attention spans these days are much shorter than they were even a few years ago. Although there are exceptions to the rule, most people who see make money online offers don't typically buy right away.
It can take many exposures via emails and videos to eventually convert a visitor (lead) into someone that pulls out their credit card and spends money with you. 
Inside the Funnel X ROI System, David will give you an entire multi-month email follow-up sequence that you can easily integrate into your own autoresponder account with just a click of a button. You can also just use the built-in email system as well.
To recap, here's what you're getting when you join Funnel X ROI (and Easy1Up) today:
You get David's super funnel that consists of everything from sales pages, step-by-step videos, done for you follow-up emails, and multiple instant and recurring income streams.
You get a 50% to 100% commissions on all products

He automates the entire process for you and handles the customer support

You're able to do this from anywhere in the world

You can run your system from the beach, from your desk at work, from your phone, etc
Realistically, you need 30 – 60 minutes of spare time each day. This is recommended, but not mandatory.
David does all the selling, explaining, and marketing.
Your responsibility is getting visitors to your link. 
This is the only part that's on you. And again, I've got that part covered for you.
How?
Because you're getting these free bonuses when you join me in Easy1Up at the $500 Vertex Elite or $1,000 Vertex Pro level:
Bonus #1: Free Solo Ad. We'll buy your first advertising campaign for you, so you'll have interested visitors checking out your Funnel X ROI system as soon as you're ready to go.
Bonus #2: Live One-on-One Strategy Session. I'll personally hop on the phone with you and together we'll create a customized plan of action.
Bonus #3: Rapid Traffic Secrets PDF. This insider report includes my personal list of favorite done-for-you traffic sources for getting more leads, sign-ups, sales & cash flow.
Bonus #4: Ongoing support & mentoring. Anytime you get stuck or have a question you can't find the answer to, all you have to do it ask, and we'll be there to help you.
---
Instructions
If you want to take advantage of this bonus package, but have NOT yet joined Easy1Up,
click here
to learn more about Funnel X ROI and Easy1Up (you can join at any level).
If you decide to join Easy1Up and upgrade to the $500 Vertex Elite or $1,000 Vertex Pro level, simply follow David's step-by-step instructions and you'll have it set up in no time at all, just like I did.
And, you'll be well on your way to generating your first lead and potentially even your first automated sale.
Already in Easy1Up? 
If you already joined me in Easy1Up and want to use the Funnel X ROI system, click here and create your free account, and then follow David's instructions to plug in your Easy1Up info. 
Your friend on the inside,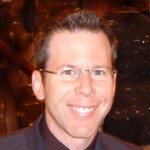 Brad Weinman Chief Research Analyst, M4 Insider
Brad is also the Co-Founder of M4 Research and Editor of The Renegade Money Guide™.