Platinum member, Vohn A,. asks:
I am a lifetime member of M4 Insider and I have a question for you – what personal experience do you have with the Amazing Selling Machine?  

They are about the most expensive program out there at close to $5K? [Editor's Note: they have a 6-month payment plan]

I know  Brad started his own Private label company some years ago but do not believe that he used this program.

So I'm very curious as to why this program is being promoted by you and how you have vetted this program?

Thanks,

Vohn A
---
Brad's reply:
Hi Vohn,
I have personal experience with the ASM course, so let me address your questions directly.
My initial introduction to the Amazon FBA business model (and training) came from DS Domination.
They were a previously endorsed vendor in M4i up until a few years ago when they went through a change of ownership and did away with their FBA training modules.
Although their training wasn't very refined, it was enough to get me started with launching my private label pet products brand on Amazon.
I got the ball rolling and was making sales, but I was hungry for more in-depth training. So, I looked at all the FBA courses available and kept coming back to the Amazing Selling Machine.
 Editor's Note
: If you have a paid-up subscription to M4 Insider, you can
watch a 12-minute video
where Brad walks-through the tools & resources Brad uses to grow his own Amazon business.
As always, when it comes to vetting out opportunities, resources and people, for us, it all boils down to RESULTS… and ASM happens to be one of the most proven and thorough ecommerce business training platforms out there.
I know that because I've had a membership with ASM for the past couple years now (I started with ASM5), and have continued to benefit from all of their subsequent course updates that have been regularly released since then.
You asked about why it's the priciest course on the market. From what I remember, most of the previous ASM courses were in the $3,500 range.
Keep in mind that the ASM course is continuously kept up to date and you get free lifetime upgrades to every new version of the core ASM training videos.
For example, a few months ago they updated 100% of the program, and for ASMX, they updated it again with over 40% brand new content.
So, in addition to the hefty content upgrades, ASMX's price increase ($4,997 one-time) is due to the simple fact that Matt & Jason are also throwing in a ton of additional bonuses that weren't included in previous versions.
Here's a quick breakdown of bonuses that new ASMX (aka ASM10) students receive:
Expert Listing Evaluation – You get your first product listing evaluated by one of ASM's experts to ensure that it's optimized for ranking and conversions.
Business Builder Challenge – This is where they give you a chance to have your entire course paid for. If you complete certain milestones within a 6 month period, they'll refund you 100% of your money back.
Automated Tool Suite Upgrades – 12 months complimentary access to Manage By Stats (MBS) + 90 days of free access to Helium10's keyword tool set that makes product research, keyword research, and product launches easier.
The above bonuses are in addition to what's already included in the course:
Eight-Module Web Class – Over 120​ step-by-step video lessons that walk you through building your business from scratch.
Free upgrades to every new version of the core ASM course.
Online Group Coaching Calls (done every week of the eight-week program).
ASM Mentor Program – Experienced Amazon Sellers who love to help.
24/7 Assistance, motivation and answers from the ASM Community.
The Private Resource Vault – Exclusive collection of resources you can use to build your business, contact information of top providers, and exclusive discounts.
12 Months of Free Access to Tools – Includes a variety of tools such as email automation for sending customized emails to all of your Amazon customers, detailed conversion stats for your products, keyword tracking to see where you rank among your competition, and inventory tracking and alerts that helps ensure you take timely action on keeping your products in stock.
I hope this explains WHY we have no reservations about endorsing ASMX, Vohn (it's basically the Rolls Royce of Amazon FBA courses)… but, if you need clarity about anything else, just let us know, by replying below. Or, feel free to send in a support ticket here.
Happy to assist,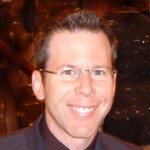 Brad Weinman Chief Research Analyst, M4 Insider
Brad is also the Co-Founder of M4 Research and Editor of The Renegade Money Guide™.