If you read my new residual cash-flow report [link accessible to paid-up M4i members-only] then you know for the past 11 years I have been receiving a steady steam of automated income from…
…a virtually unknown company that has mastered customer acquisition via the power of media (i.e, TV, radio, direct-mail, print, and online ad campaigns).
In fact, their co-op revenue-sharing model is one of my all-time favorite cash-flow vehicles.
I'm a visual guy, so let me share a real-life example of why that is.
Below is a screenshot of one of my recent commission statements (with the private info blurred out):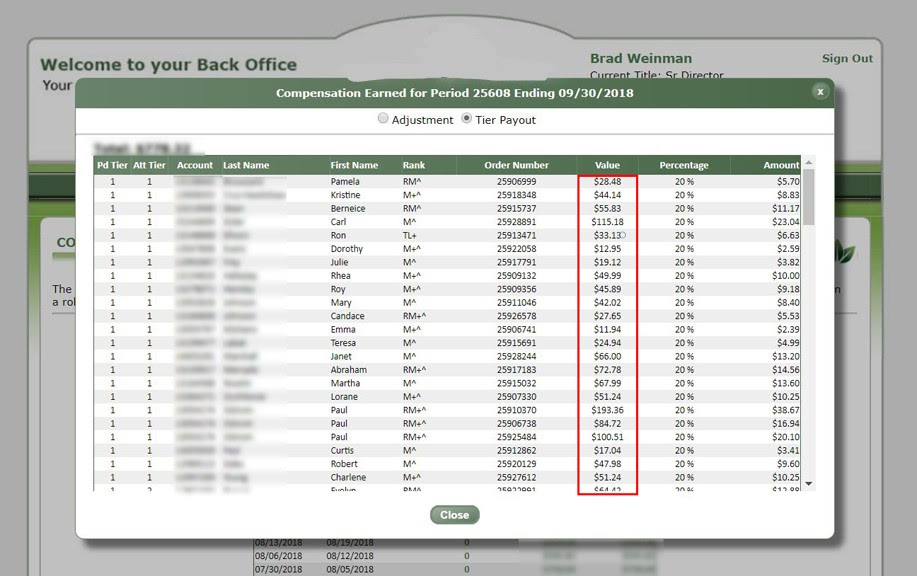 Only a quarter of the records are visible in this example, but I want you to pay close attention to the customer re-order amounts highlighted in the red box.
Notice how some orders are as much as $193 (some have been as high as $340).
Now, imagine getting paid an ongoing 20% commission on EVERY single order your customers place for life… all without you having to lift a finger.
One of my original customers going all the way back to 2007 just placed another order. This is proof the company's back-end marketing actually works.
Needless to say, purchasing the profit-sharing rights to these customers is a gift that keeps on giving… and it's a testament to what this residual income-producing asset can do for you.
That being said, at 7pm EST on Thursday, November 15th, I'll be hosting a special live AMA (Ask Me Anything) call with a longtime friend and colleague (and M4 Insider brain-trust member).
---
– We'll be covering the long-term benefits of building a sustainable cash-flow stream with this unique business.
– This live Q&A session is your opportunity to ask all of your burning questions about this customer-based profit-sharing business model.
– So, bring your questions to the call BG-Try, and we'll get to as many of them as possible.
– The only thing I ask as a prerequisite before you hop on the call though, is to read my residual cash-flow report.
---
3 Easy Steps to Register Your Spot For the Call:
–
Please read carefully

–

STEP 1: Go to the  M4 Insider October Journal. Once you are logged in…

STEP 2: Go to the October 31st HEADS-UP section. You'll see a paragraph that starts with "If you'd like to jump on a call soon, 'one click here' will let us know you're interested…"

When you see that on the above-described section, it will be a blue link. Click it.

STEP 3: Then sit back and wait on an email confirming your spot. It will include the call-in conference number.

I look forward to you joining us on the call!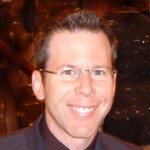 Brad Weinman Chief Research Analyst, M4 Insider
Brad is also the Co-Founder of M4 Research and Editor of The Renegade Money Guide™.