Editor's Note
:  Imagine being able to own a sustainable, income-producing ASSET where you DO NOT have to recruit or refer anyone to start earning; DO NOT have to bug or pester your friends and family; DO NOT have to sell anything; can get paid weekly and monthly like clockwork via direct deposit; an can build your income as slow or as fast as you like.
Some of these benefits may sound a bit out of the norm… and they are.
Which is precisely why we added Brad's riveting, no-holds-barred  30-page exposé / Special Report to the  M4 Insider members' area on Friday, October 26th, 2018.
On this page is the INTRODUCTION. To gain full-access, simply follow the instructions at the bottom of this page.
How to Build a Perpetual Steam of Automated Cash-Flow By Leveraging The Power of The Media
In this report I'm going to introduce you to a virtually unknown company and business model that we and other in-the-know leaders consider to be 'the best kept secret' in the entire home business industry.
We don't say that lightly.
It's truly one of those rare opportunities where U.S. & Canadian members can generate an ongoing stream of automated cash-flow without the need to ever refer, recruit or sponsor anyone.
I know that kind of claim might cause your B.S. meter to go off like it does mine, especially if you've tried other "no-recruiting" type business opportunities in the past that didn't pan out.
I'll admit, it certainly fits into the realm of 'too good to be true'… and, 9 times out of 10, it is. However, I've been quietly receiving automatic monthly payments directly into my bank account from this "residual cash cow" since 2007. Yup, 11 years and counting.
But, here's something that blows me away, even to this day…
Although I took a 9-year-long hiatus from that business (and was almost completely inactive with it due to my full-time duties with M4 Research), this company continued to pay me every single month (and now every week) like clockwork.
Maybe you've heard stories about people in the home business industry who were able to achieve the mythical 'walk away residual income' that's often touted at business opportunity meetings and wealth-building seminars.
Residual income is income that continues to flow even after your initial work to create it is done.
The idea that you can work for 3 – 5 years and then never have to work again is a powerful pitch that convinces people to join. After all, who doesn't want to do work once and reap the benefits for years to come?
But… is this whole idea of 'walk away residual income' actually true or not?
Many skeptics will say it doesn't exist and that perpetuating the idea is deceptive.
For the most part, they're right. Because residual income is based on having something that people actually want to use over and over every month… even if they're not actively participating in the business.
And that rarely happens.
How many people are earning a large, non-declining income from a business that they built 20 years ago and haven't touched since?
No idea, but my guess is that number is probably pretty small.
There are, however, unusual exceptions… and, if I hadn't personally experienced the benefits of 'walk away residual income' for the past several years in the business I'm going to introduce you to, I probably wouldn't have believed it was possible…
Yet, I'm living proof that it is.
The Ugly Truth About Home Business Opportunities
Before we dive down the residual income rabbit hole together, I want to talk about a massive industry-wide problem that's been stealing people's dreams for decades.
This is a highly controversial topic, but it's something I feel needs to be candidly discussed. You see, each week over 175,000 people join a home-based business in the hopes of achieving time freedom and financial independence.
Sadly though, the majority of them will never even earn a single check.
Why is that?
I explore this, and much, much more in my full report — including my longstanding, flagship vehicle for producing cash-flow by putting the power of cooperative media-advertising to work for myself. And, I'll show you how you can, too.

Keep reading below to gain access…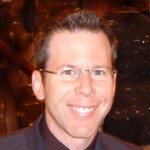 Brad Weinman Chief Research Analyst, M4 Insider
Brad is also the Co-Founder of M4 Research and Editor of The Renegade Money Guide™.
JOIN US TO GAIN ACCESS TO THIS

SPECIAL REPORT
To read the remaining 28-pages, simply watch this video and follow the instructions to our secure order page.
And, then you'll be on your way as a newly-anointed M4i member. Which means access to over 60+ of existing pre-screened and thoroughly-reviewed investment vehicles and cash-flow opportunities. Plus, much, much more…